This page is under construction - inquire for pricing
PEI GOLF PACKAGES / STAY AND PLAY PACKAGES
We offer Golf Packages for PEI, just minutes to 4 PEI Championship Golf Courses in the Cavendish Area - Anderson's Creek Golf Course, Eagles Glenn Golf Course, Glasgow Hills Golf Course and Green Gables Golf Course.     We can customize a PEI Golf Package for you with you golfing at the Golf Courses of your choice.  We offer Golf Packages for Large groups in Off Season in June and September.
Below see a complete list of our Stay and Play Golf Packages.  If you don't find what you're looking for let us know, we're happy to build you a Custom Golf Package .Your package includes accommodation at Mayfield Country Cottages in the Cavendish PEI Area and rounds of golf at the courses of your choice.
See our 2019 Packages
GOLF  ON  A  BUDGET
This package is great for those who want to golf the great courses but don't want to break the banking doing it
Click here for details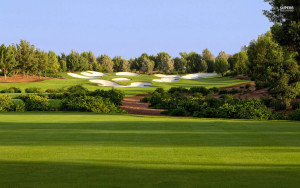 STAY  AND  PLAY  PACKAGES
This is our most popular Golf Package for those coming for just a few nights and want to get in on a lot of golfing.
Click Here for details
4 Cavendish Courses/Unlimited Golf
7 days of unlimited Golf
With Power Carts
UNLIMITED   GOLF  FOR  A  WEEK
Enjoy a week of unlimited golf. Golf from sun up to sun down
Stay 5 or 6 or 7 nights.  Package available up to July 20th or starting August 23rd
Inquire with us for your dates
GOLF  FOR  COUPLES
The Golf For Couples Package offers accommodation in our 1 bedroom cottages
This package offers Breakfast and Dinner at various restaurants we've partnered with.
You can even choose a Lobster Supper at the famous New Glasgow Lobster Suppers.
Min stay may be required for some dates
Inquire with us for your dates
7  NIGHTS  and  7  ROUNDS OF GOLF
With this Package you get to golf the best courses that PEI has to offer
choose up to 7 rounds from any of these courses:
Anderson's Creek, Brudenell River, Countryview, Crow Bush, Dundarave, Eagles Glenn, Fox Meadow, Glasgow Hills, Green Gables, Stanhope Golf Course
Inquire with us for your dates and the course choice for 7 rounds from the courses listed above.
KING  OF  THE  HILLS  PACKAGE
The King of the Hills Package features
2 rounds of golf at Glasgow Hills, includes power carts and a T-Shirt each
Min stay may be required for some periods
Inquire with us for your dates. 
HILLS  and  DUNES  PACKAGE
The Hills and Dunes Package
Enjoy 3 days of golf with 3 rounds of golf, power carts included
Choose your 3 rounds from Glasgow Hills and Eagles Glenn (golfing one course a 2nd day)
A T-Shirt each or a Confederation Bridge Pass for each group of four is included
Min stay may be required for some periods
Inquire with us for your dates